Periodical inspection of any commercial or residential property to check use of property, health of the property and need for maintenance.
What is PIC?
PIC is a service offered by PropertyInspection.in. Under which your property is periodically inspected by a team of experts and you seek a detailed report about its health. The report will cover various factors related tp the property such as cleanliness, repairs, new development in and around the property, existing rental in nearby areas and much more. To see a sample report please visit : www.propertyinspection.in/pic
How Does This Work?
Subcribe for PIC Service

Physical visit by an expert once a three month

Detailed report to the owner with suggested recommendations

Assistance in execution of the suggested recommendations
The PIC service is ideal for people who have rented their property but do not have the time to visit it regularly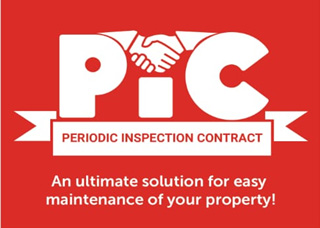 Very Unique Service Offered By Property Inspection
Your Property Is Visited By Us Periodically To Check The Property For Various Customized Purpos

If Creates Comfort For Property Owner Who Is Stationed For From His Property

It Allows You To Rent Your Property Without Any Tension Keeping Track Of Property And Even The User Tress That Is Taken Care By Us

Total Updates Of Maintenance

Property Use Analysis Of Surrounding

Surrounding Rates All Will Be Covered In This Reports.

Which You Will Get With Detail & Photos.